30.05.2012
Tarusa plein air of Stanislav Voronov
"By polenovskim places ...
May - a great time to open airs! Do not be lazy, take the paint and write! Near Moscow, a lot of beautiful historical places, where freedom for artists.
My lifelong dream has come true - to visit the open air in the polenovskih places in the Kaluga region. Amazing for its beautiful landscapes of this great artist I remembered from childhood. At one time, long ago, I copied in oil on canvas of his famous "Moscow Yard." You could even say that it is this work became the starting point for my work.
And here we are on the road. Our car glides by Simferopol highway quickly and easily overcome 138 km from Moscow to Tarusa. This small, ancient town located on a beautiful bend of the river Oka and clearly deprived of tourist attention, because there are many interesting historical sites, chief among them, of course, are the Museum-Estate "Polenovo" Basil Polenov and Museum of Marina Tsvetaeva. Both are remarkable object carefully guarded by the state and have the status of the memorial. A beautiful three-story white house Basil Polenov situated on a high hill overlooking the Oka. Its architecture is unique and original. The house was built in the shortest time in 1892 by Vasily Polenov on his own project and was intended not only to accommodate a large family of the artist and come to him friends and students, but also for an art gallery for the people. In the same year the house-museum doors were opened to the public.
In Polenovo all has to painting: beautiful views of the Oka, a park with huge pines and sunny glades ... Taking advantage of the moment, I made a few sketches with oil.
House Museum of Marina Tsvetaeva - a small one-storey building in the center of Tarusa, was a great discovery for me. I was still a student in another House Museum M.Tsvetaeva in Yelabuga in Tatarstan, where she spent the last year of his life. In the museum Tarusa many interesting exhibits, including photos and I found Helena Diakonova, better known as the wife of the famous Dali Solvadora named Gala. It turns out she was a friend of Marina Tsvetaeva at school. Here you can learn a lot about the famous poet father - an outstanding scientist and art historian Ivan Tsvetaeva, who is the founder and first director of the Moscow Museum of Fine Arts (now - the State Museum of Fine Arts named after AS Pushkin).
Two days spent in Tarusa flew by. During this time, managed to make 6 sketches on canvas, lots of photos and, most importantly, get creative on the charge of a new cycle of paintings ... "
Stanislav Voronov, May 2012
Pictures from the Stanislav Voronov's OPEN AIR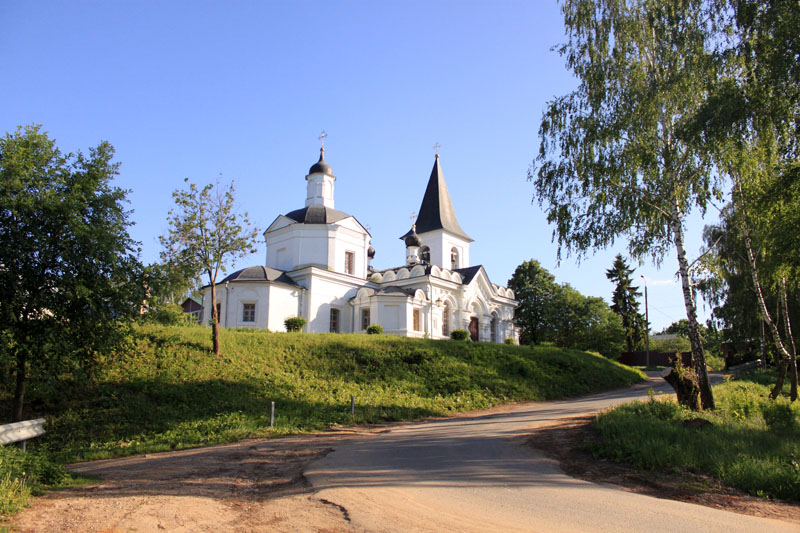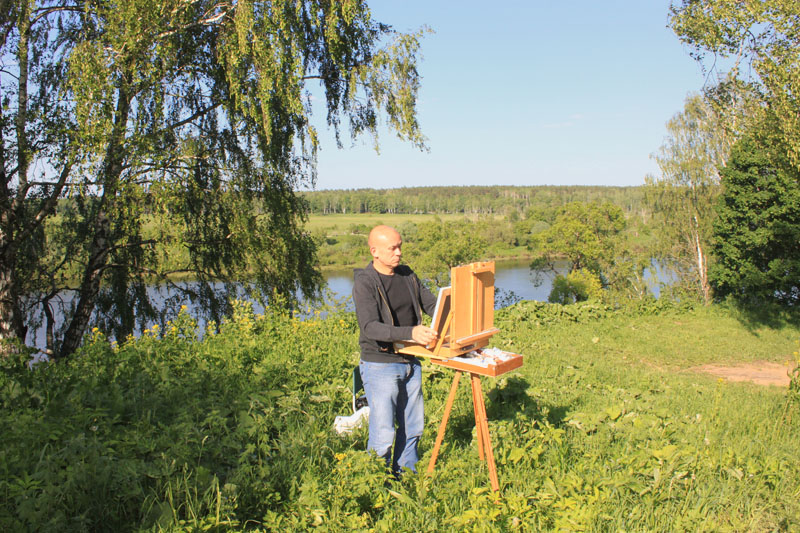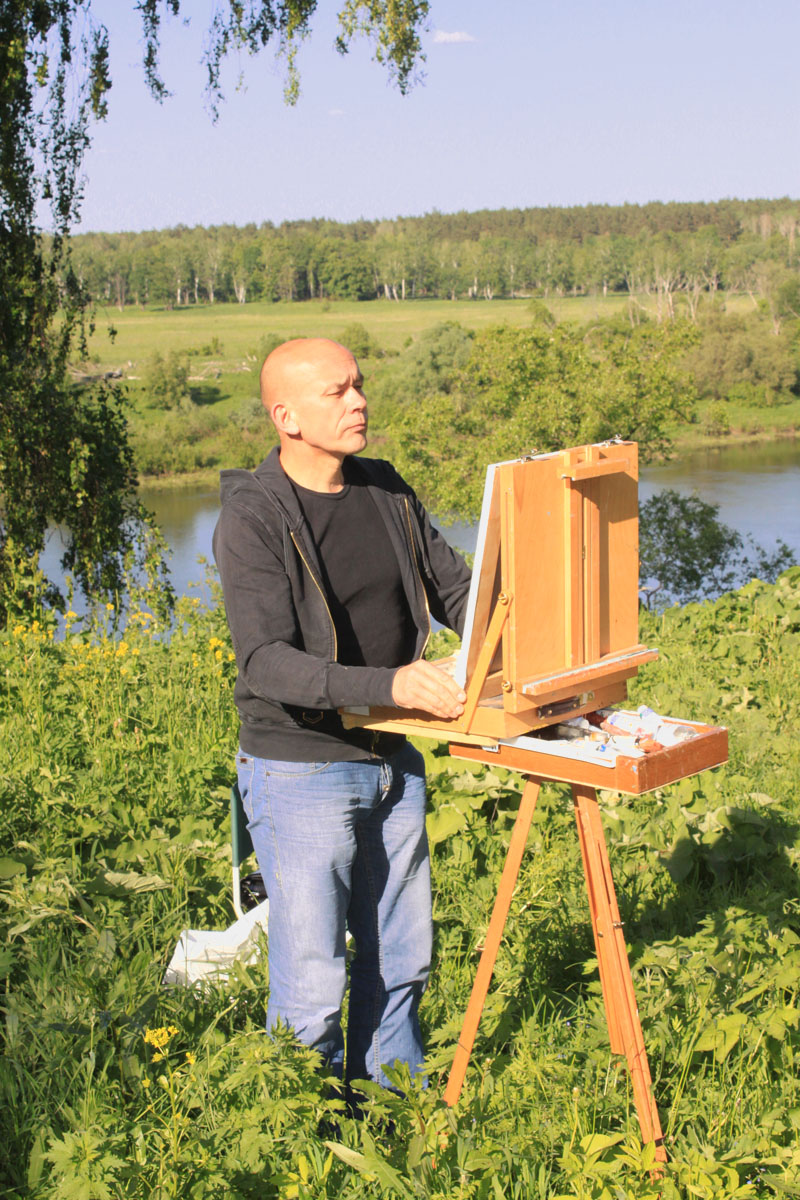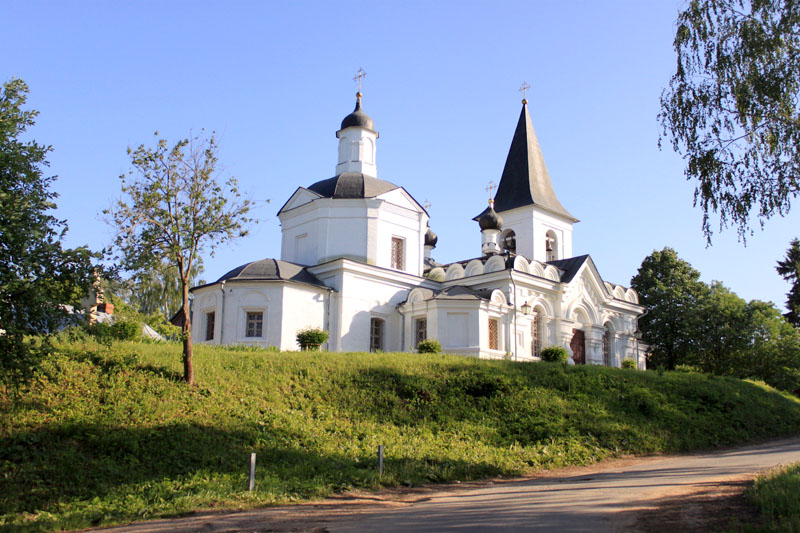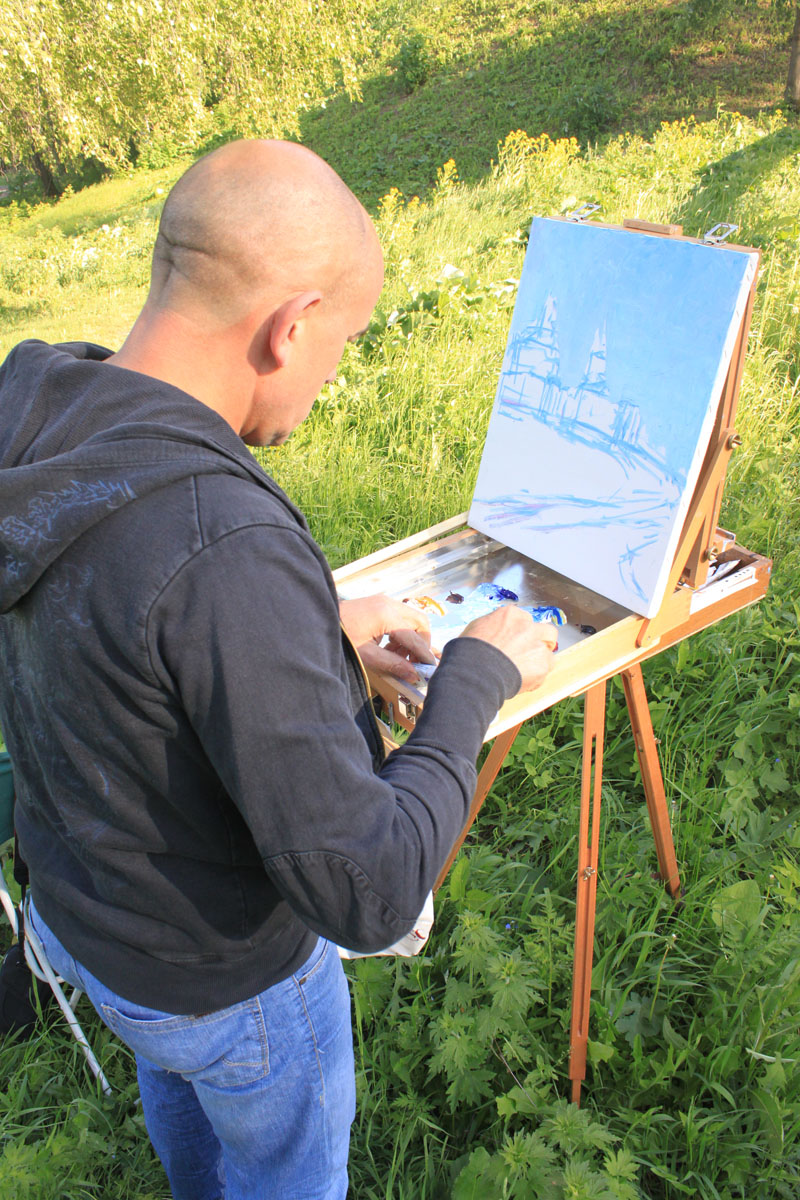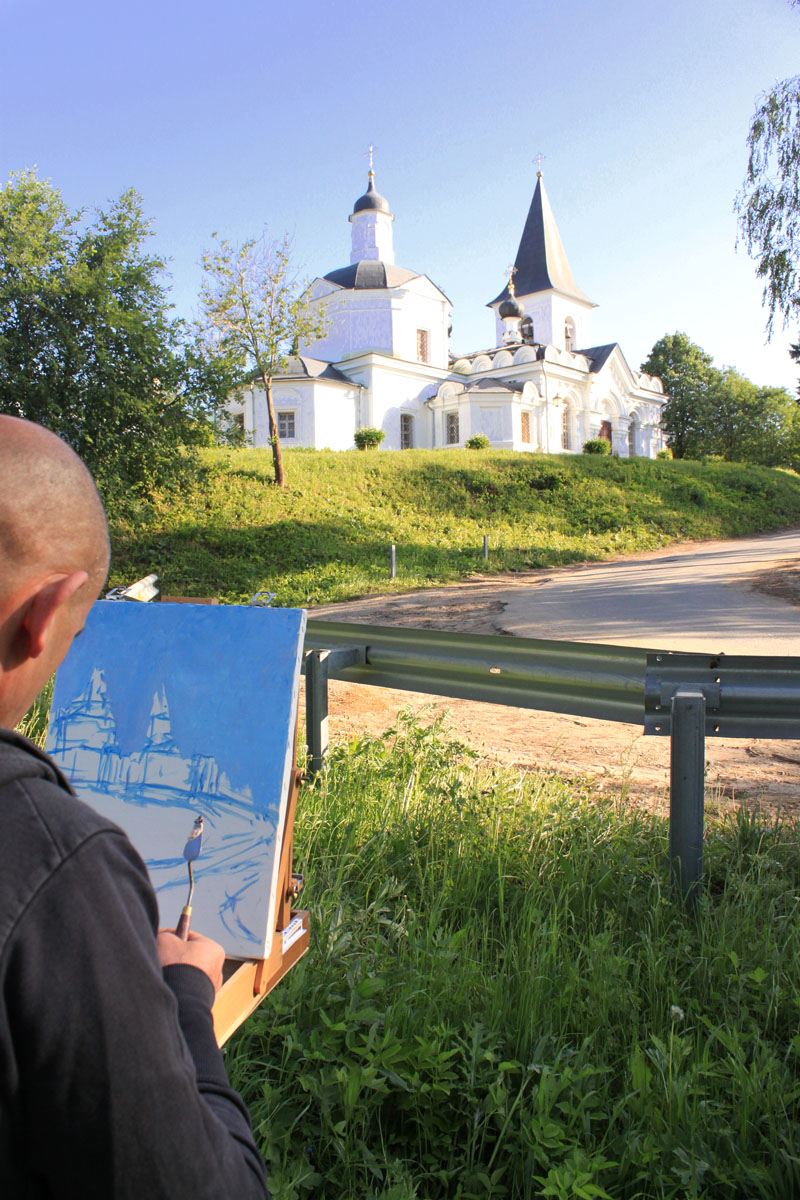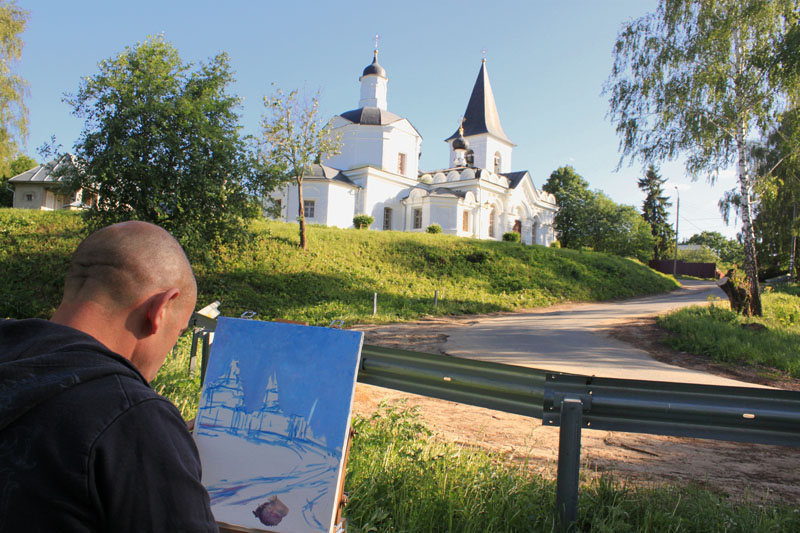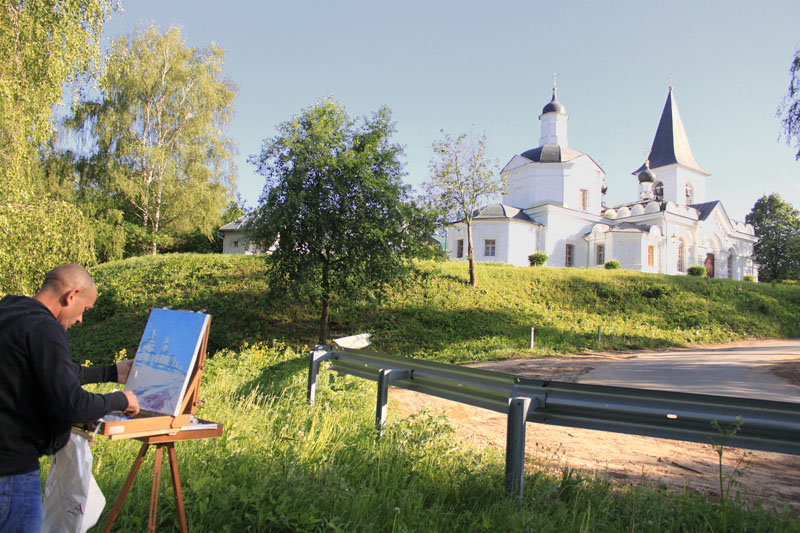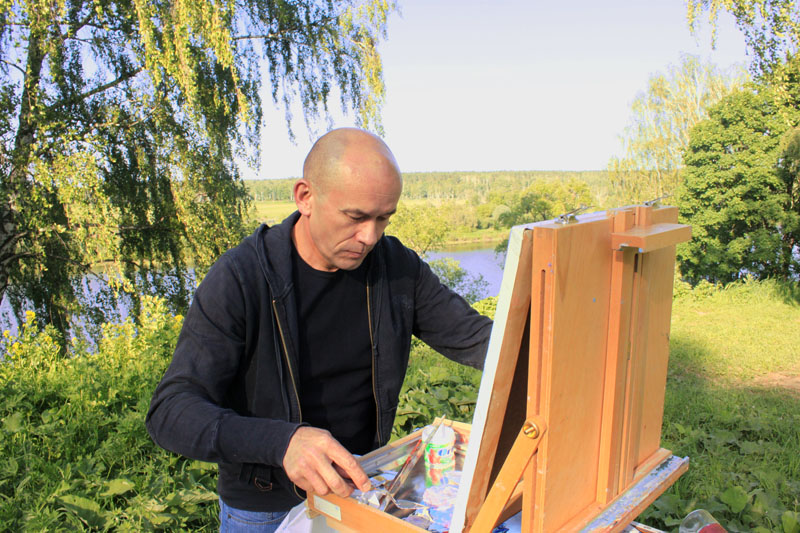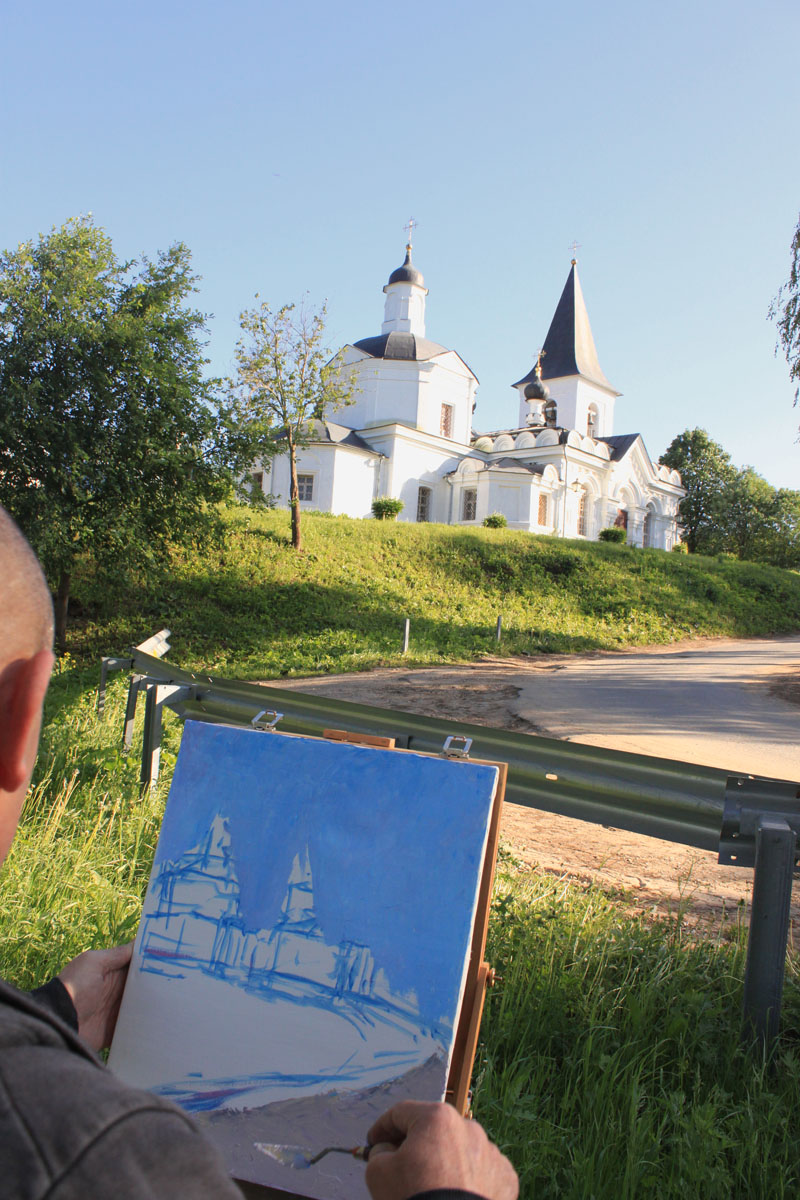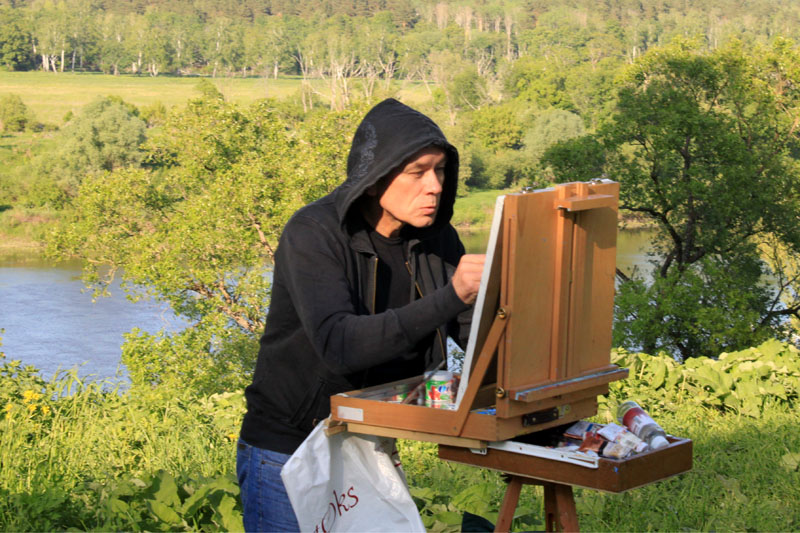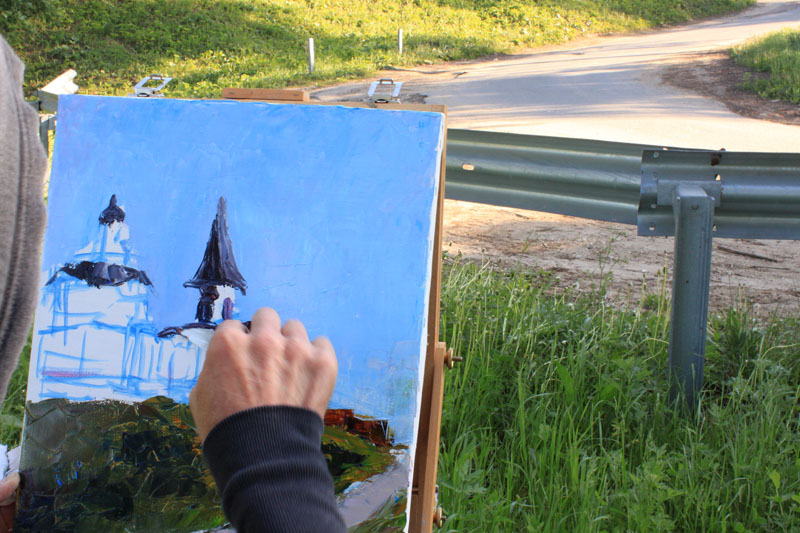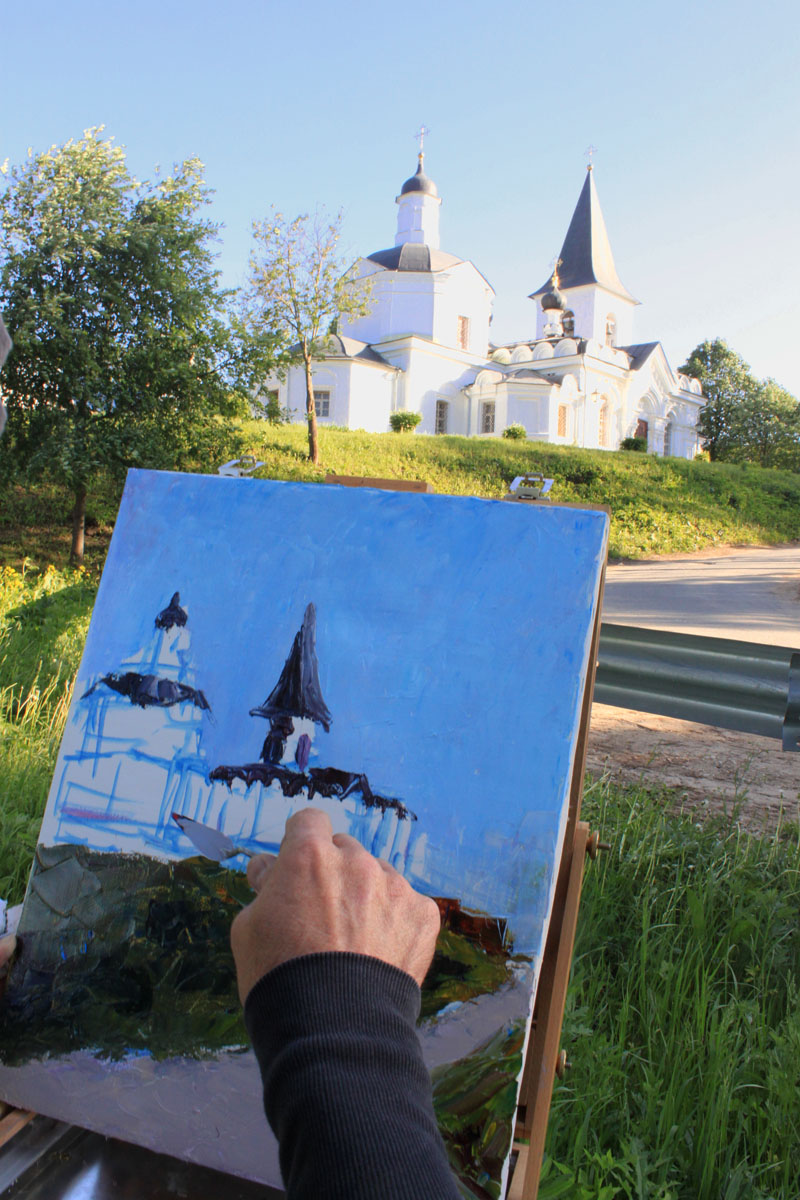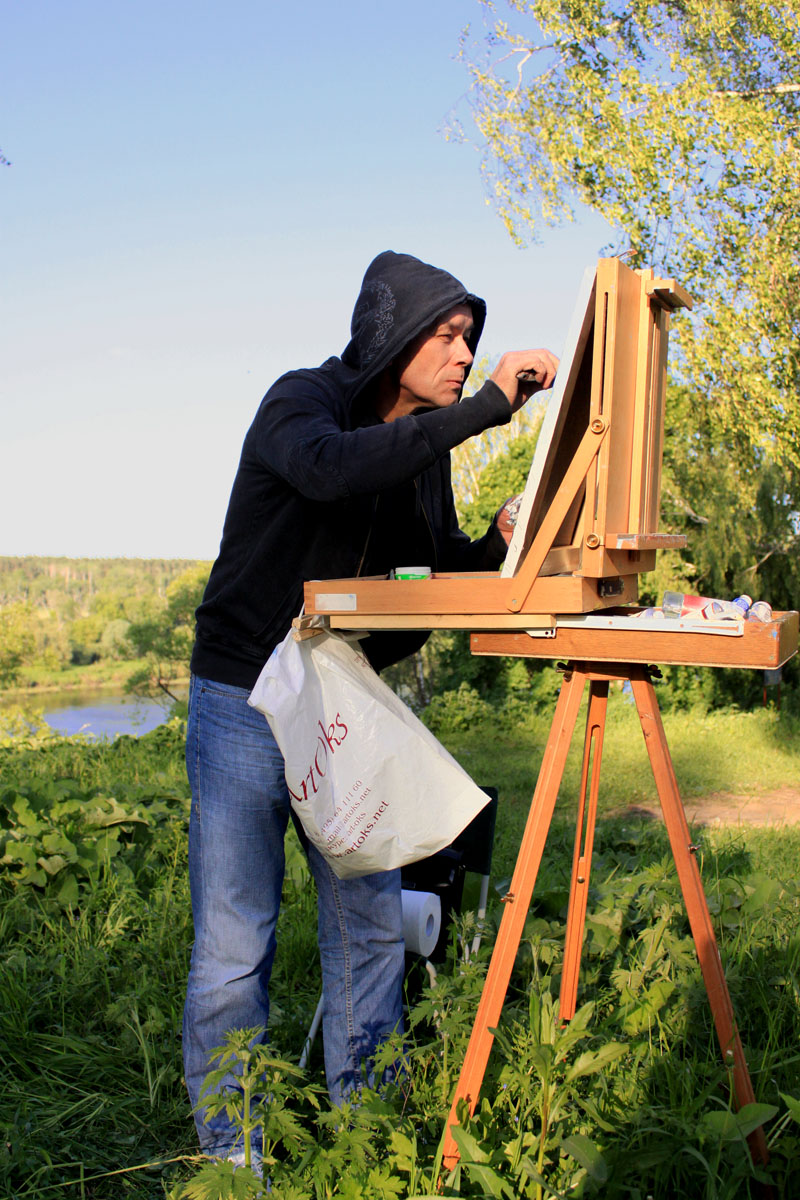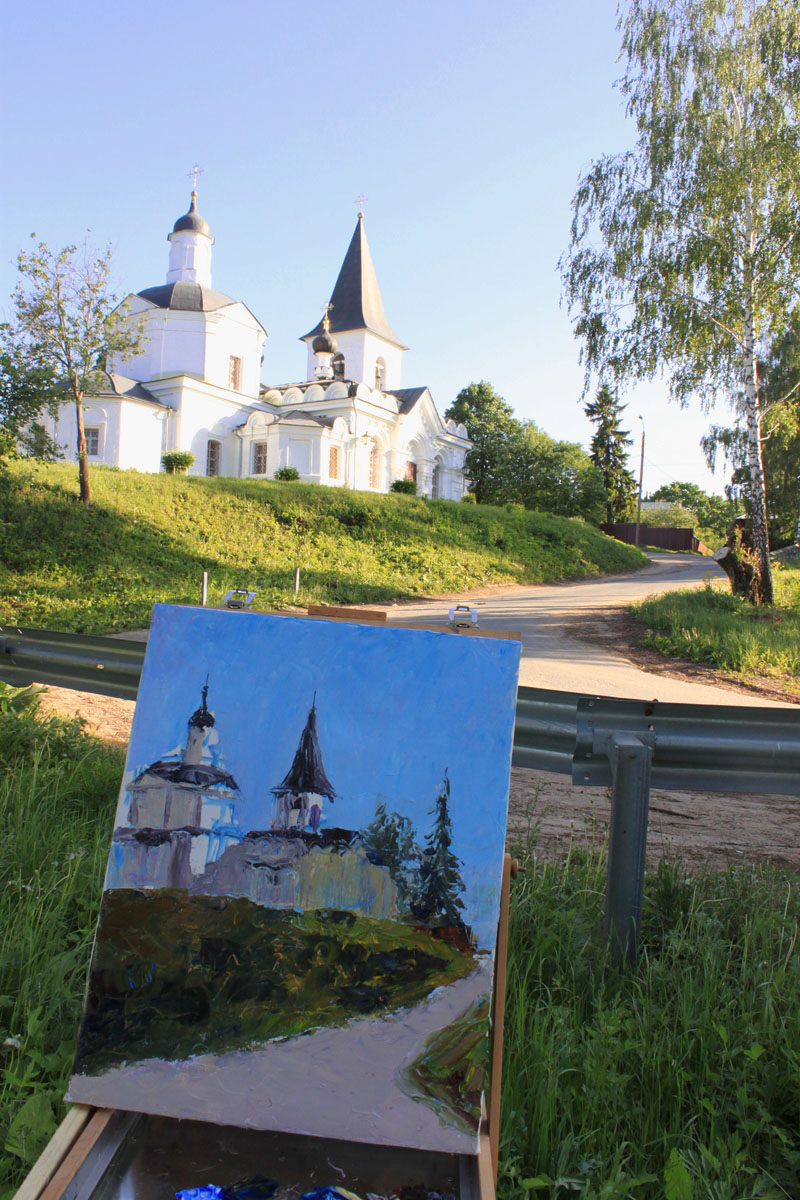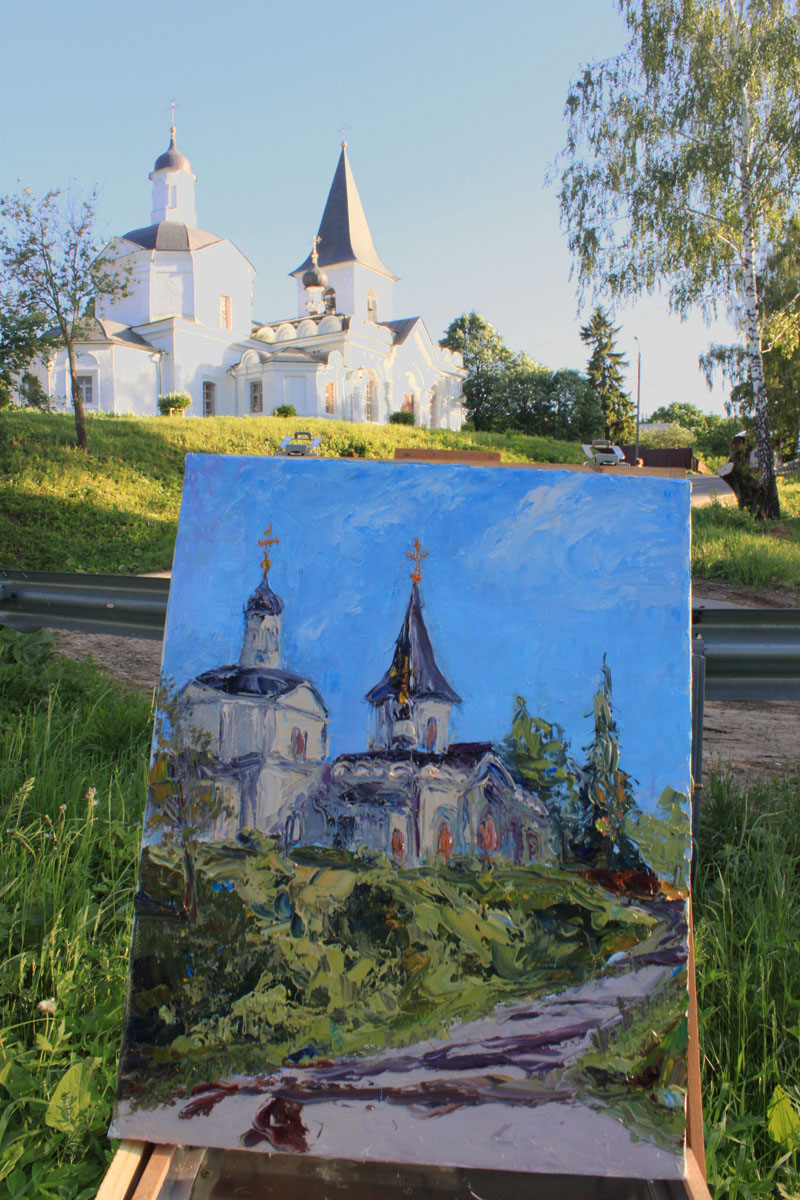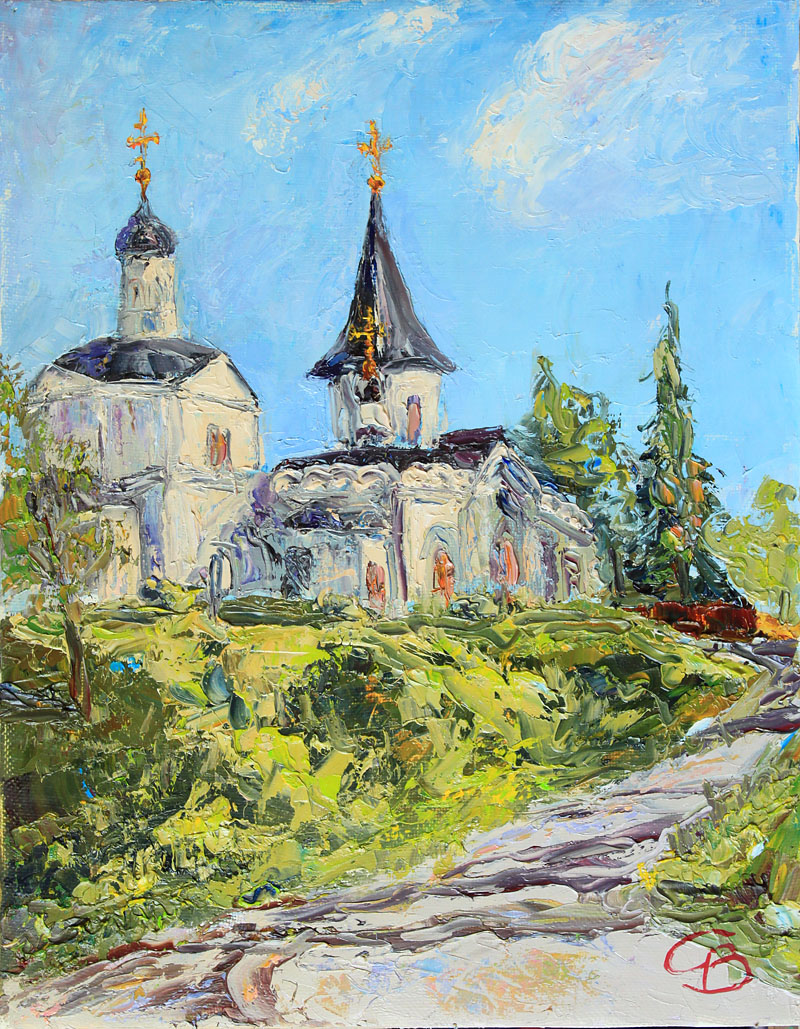 Таруса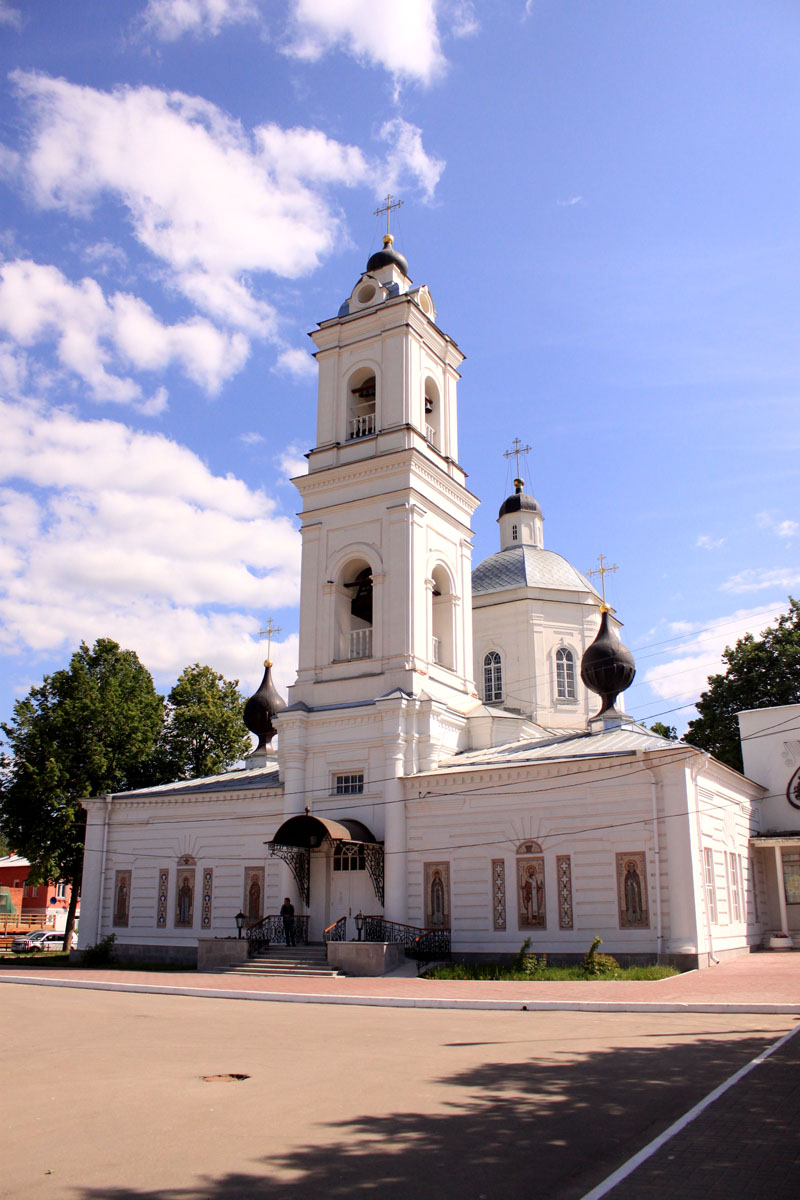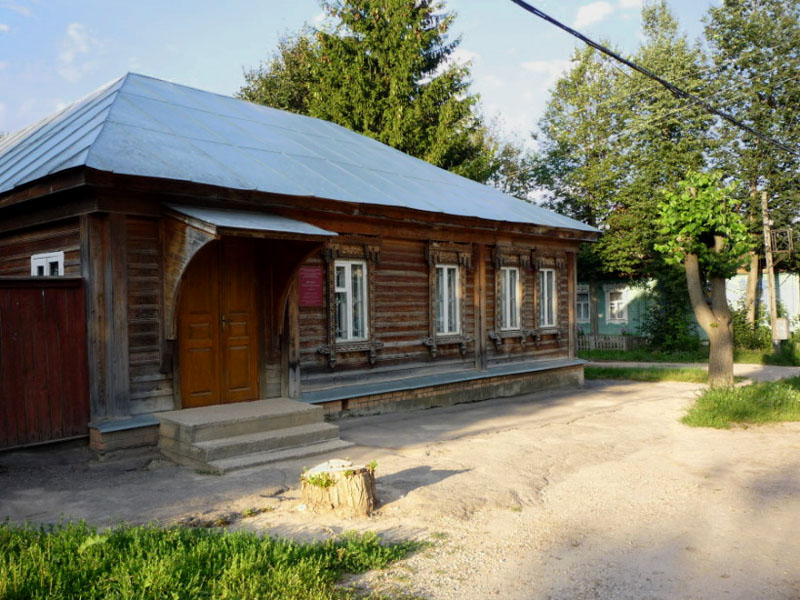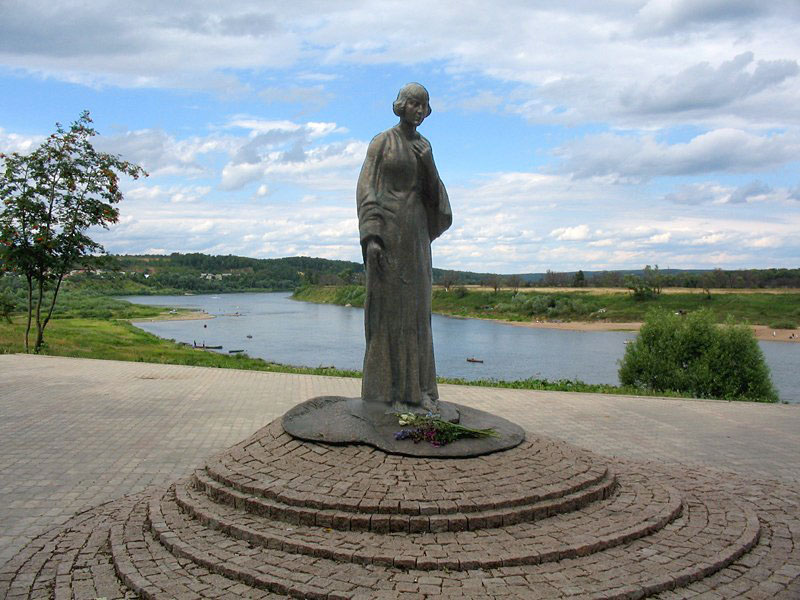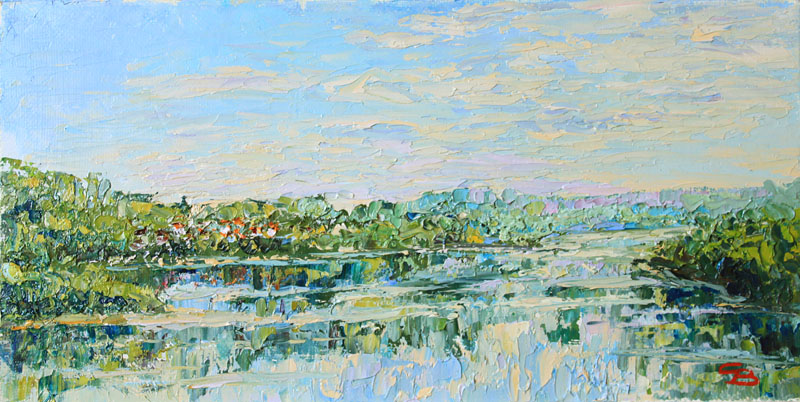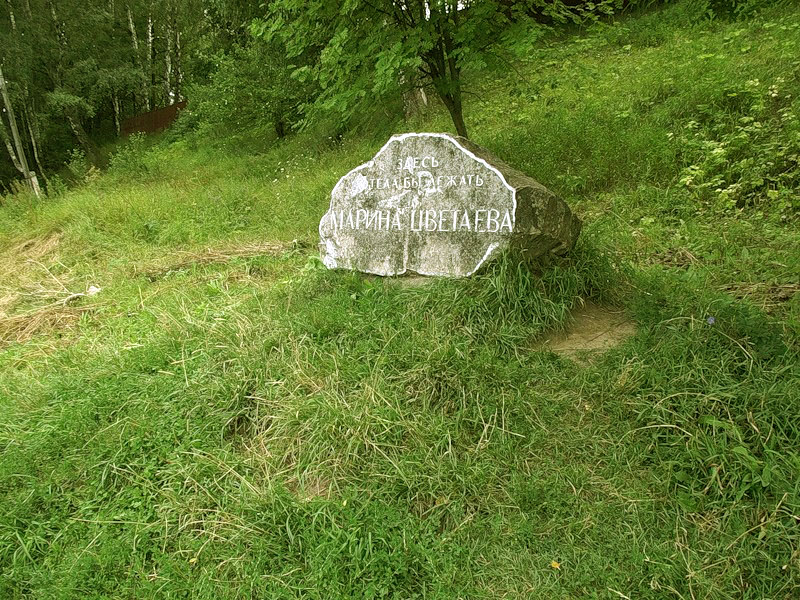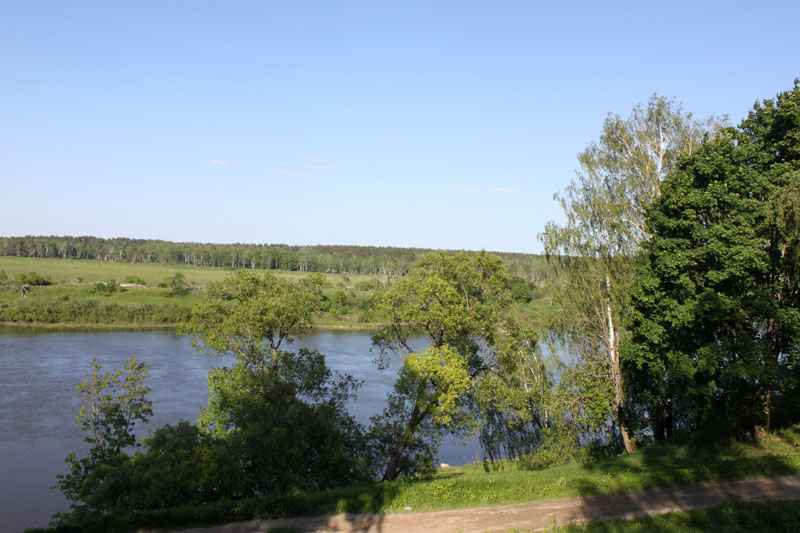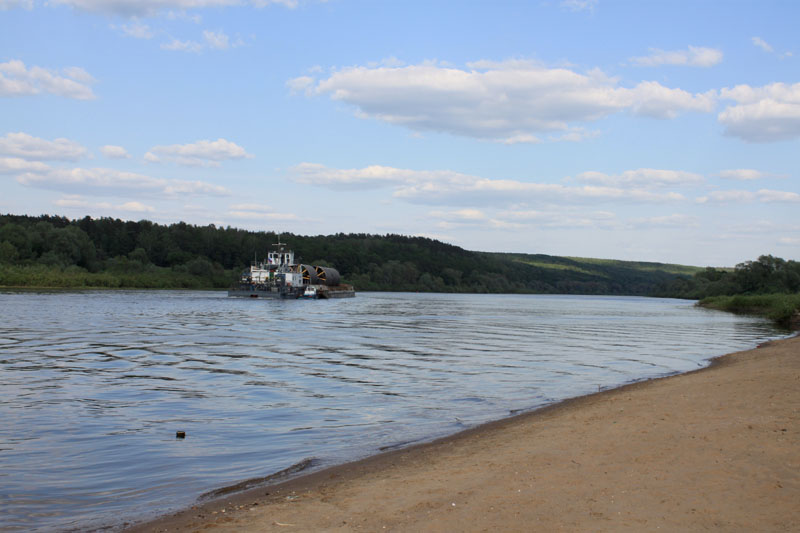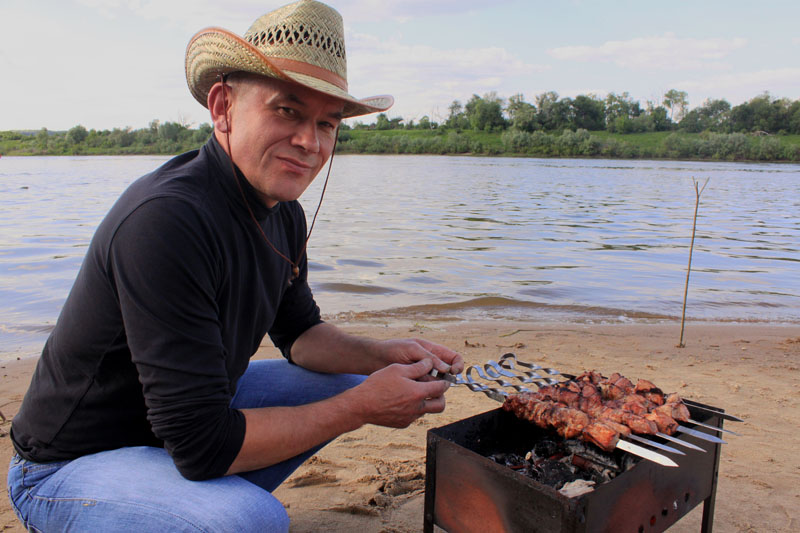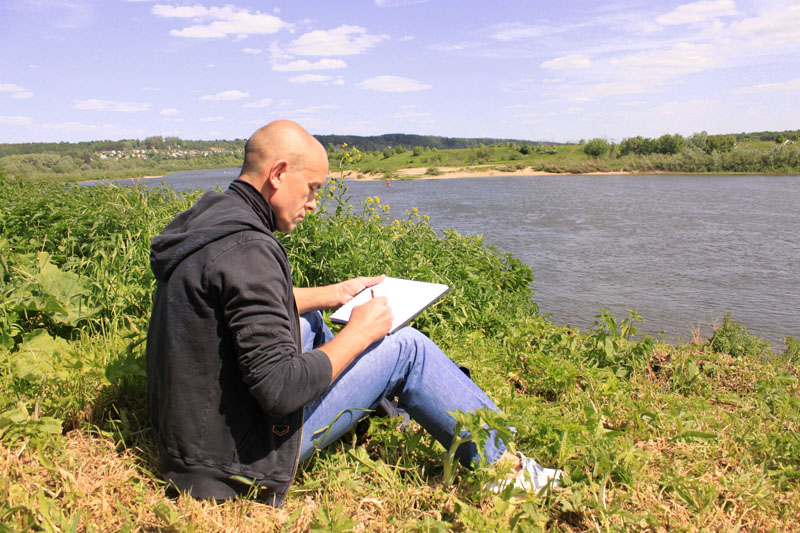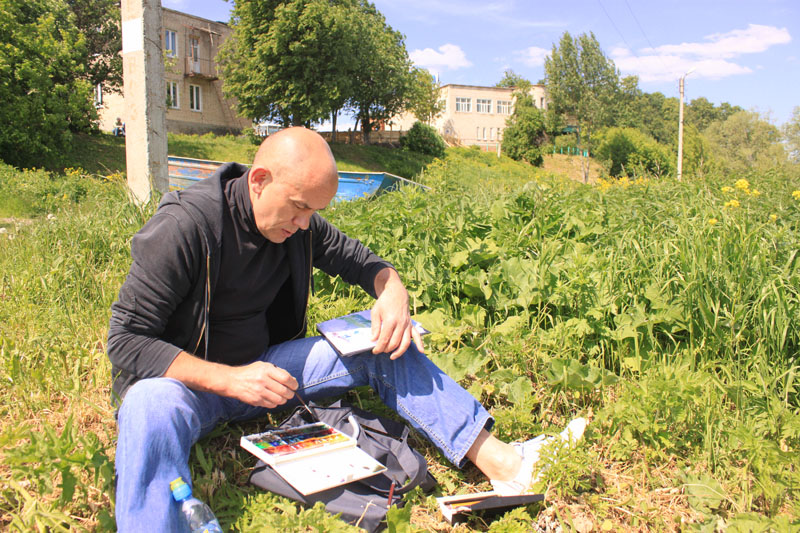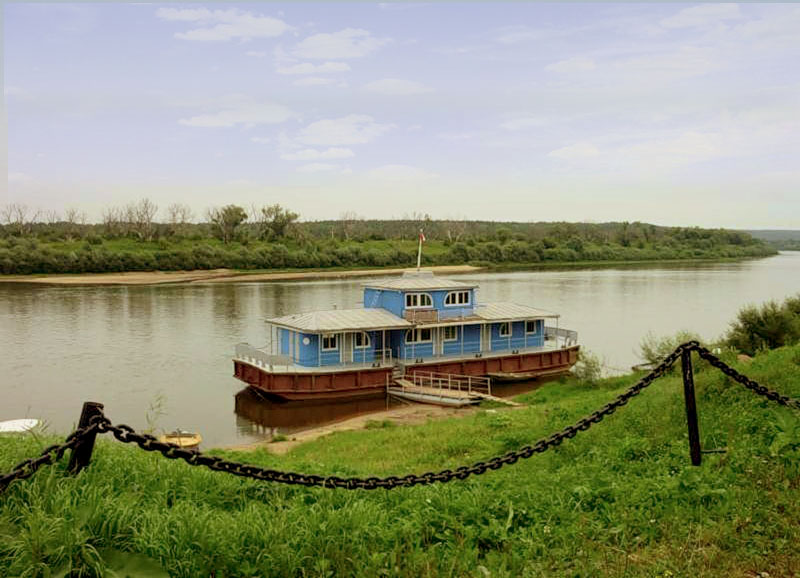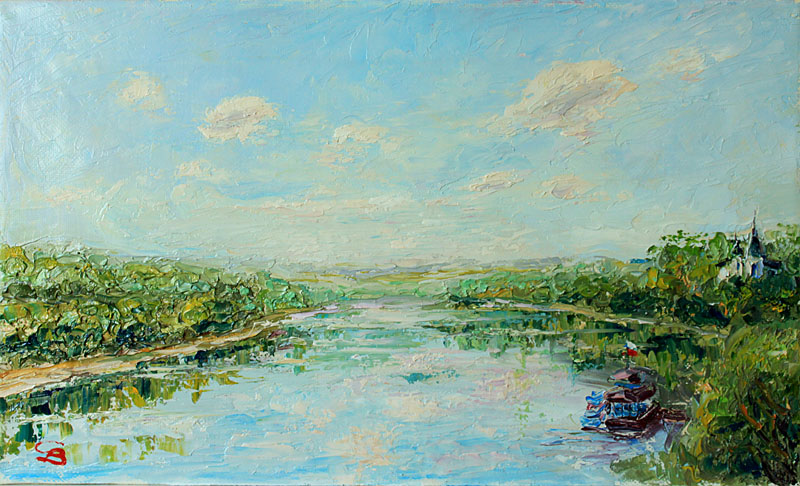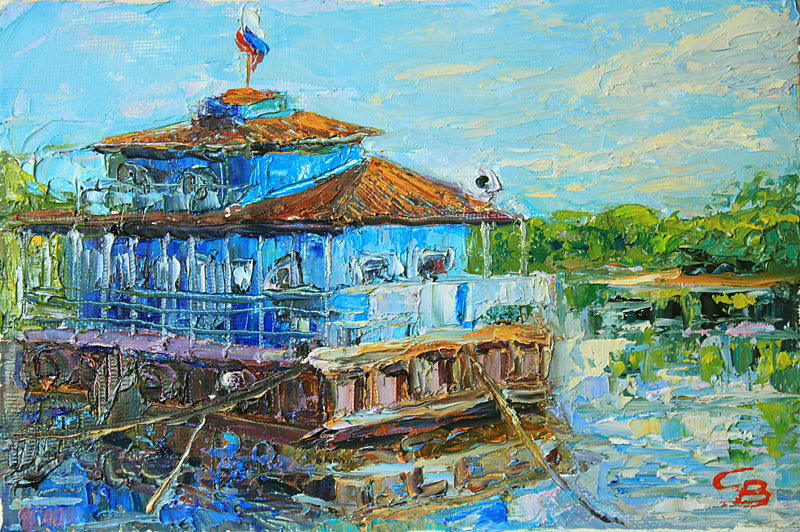 Поленово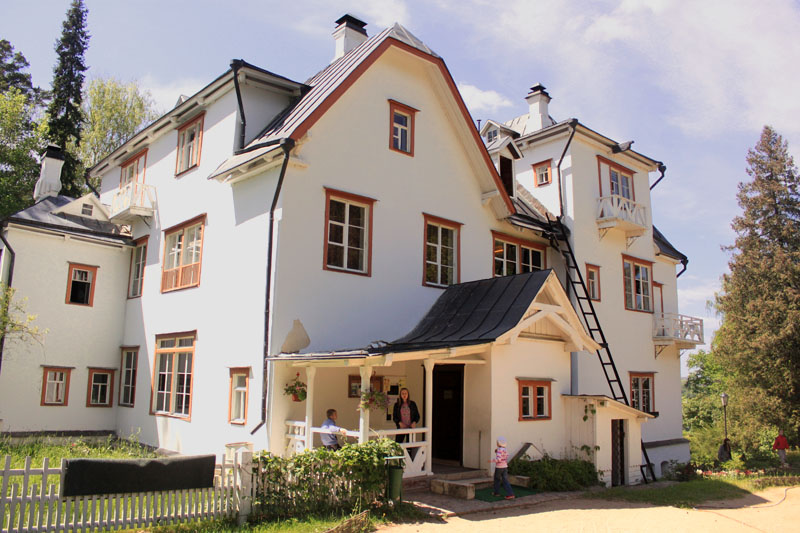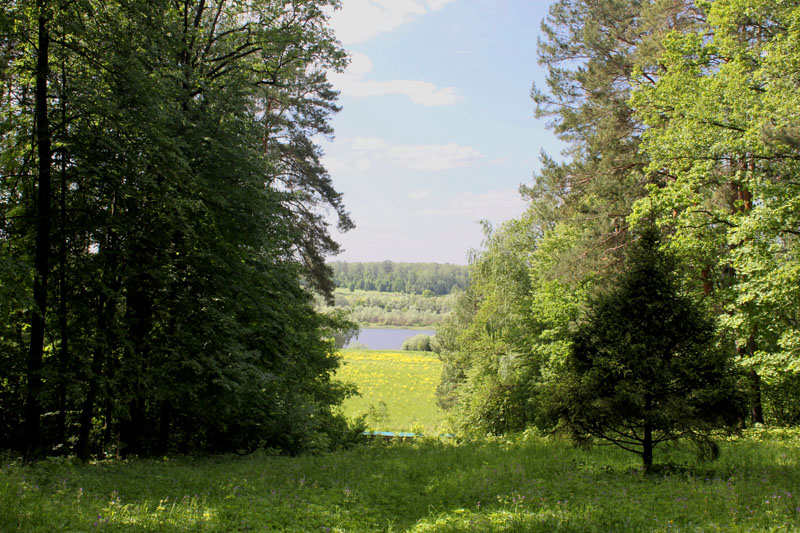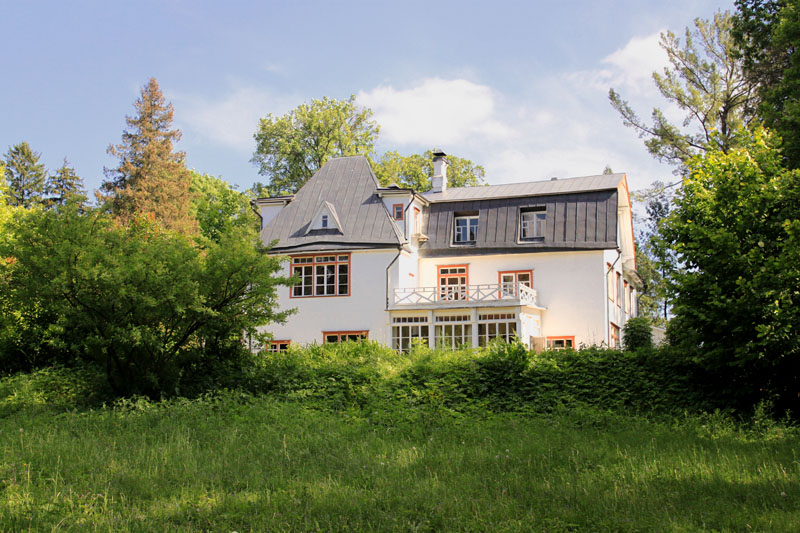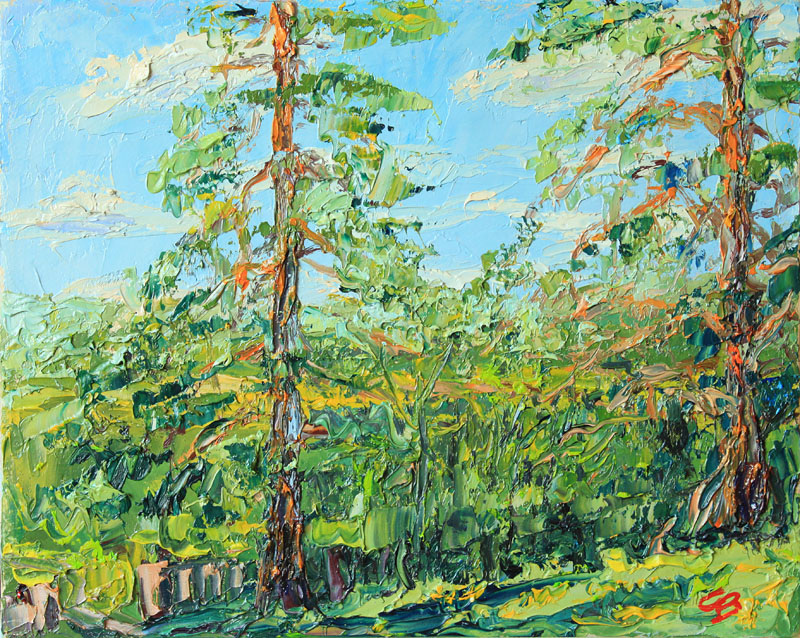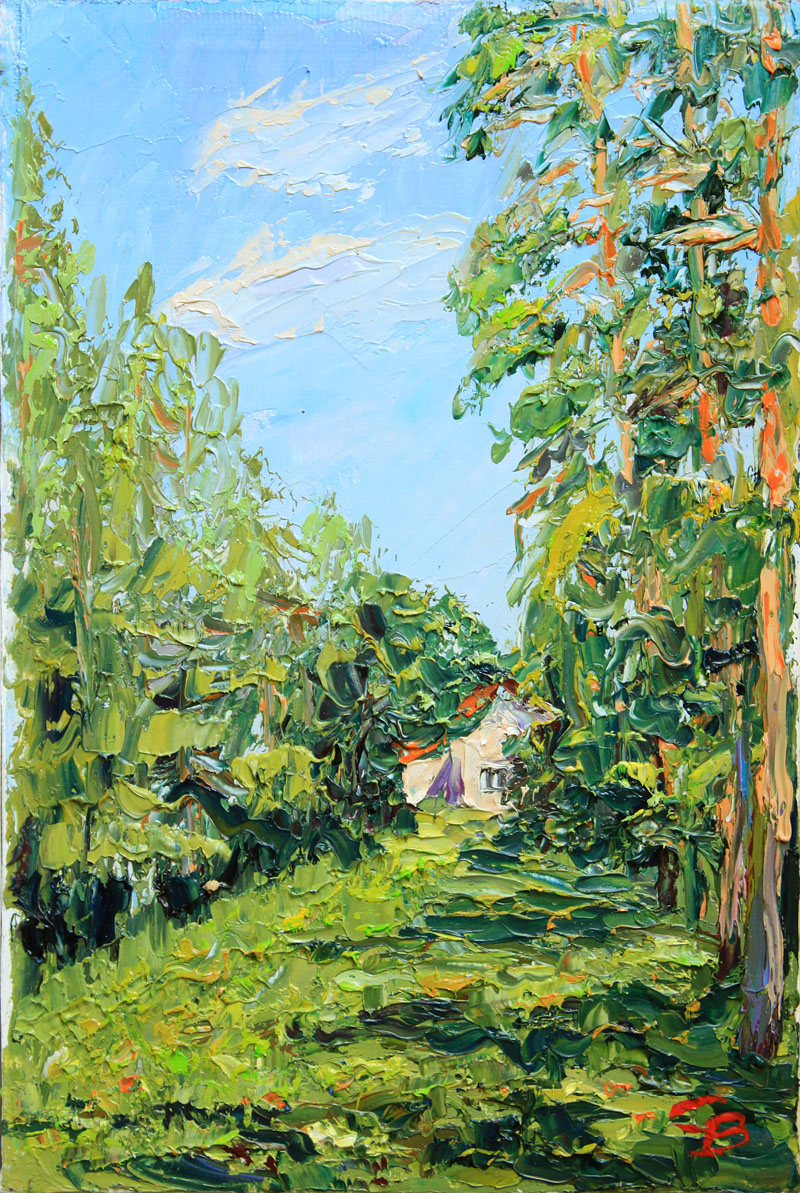 Серпухов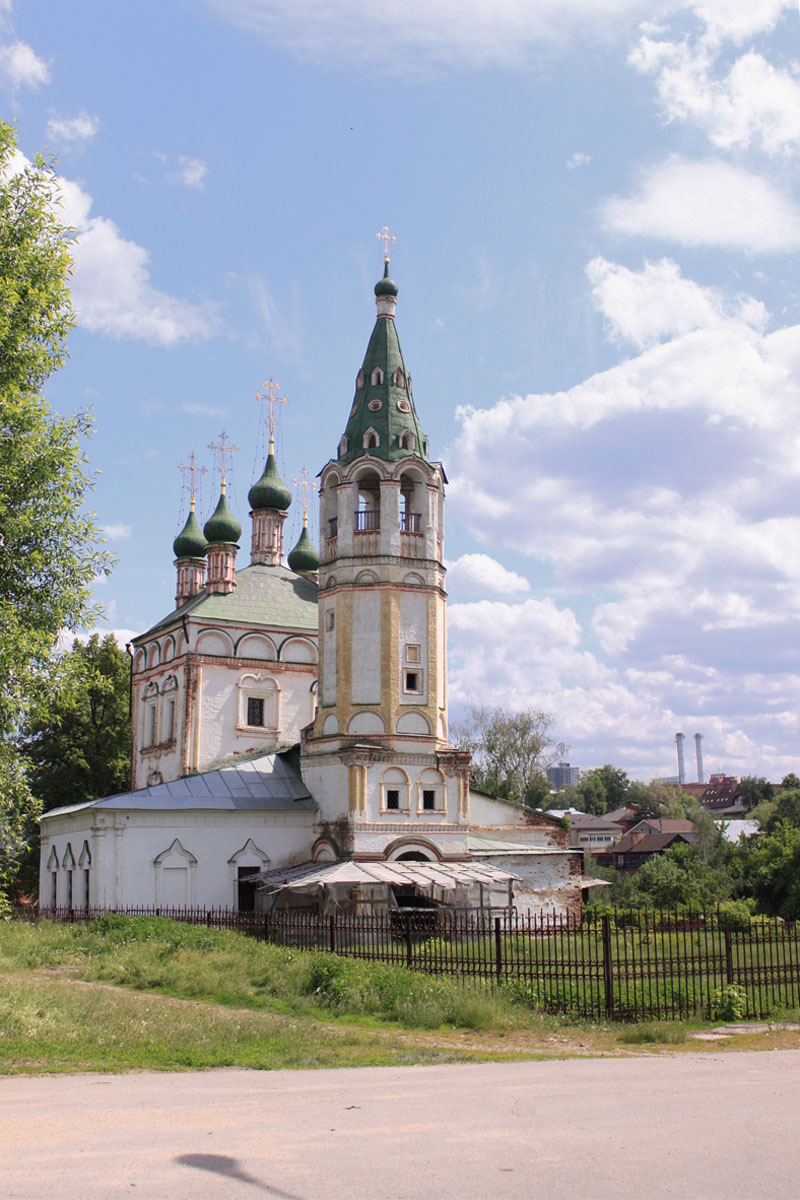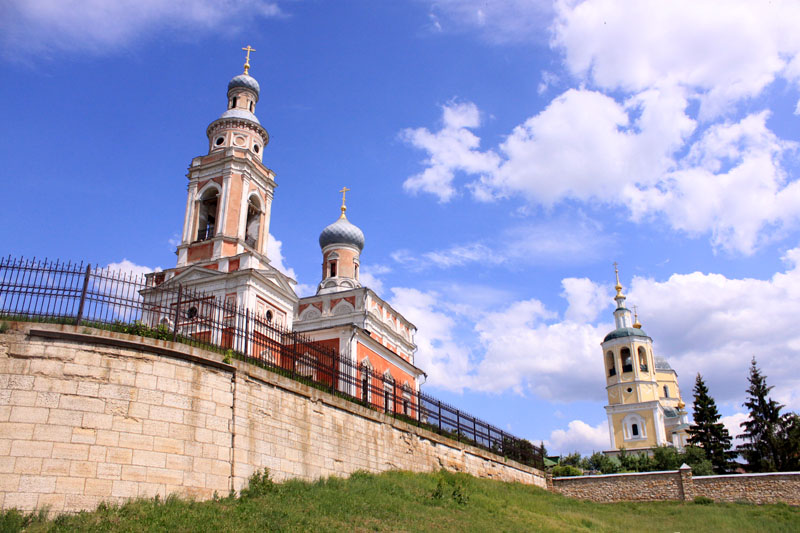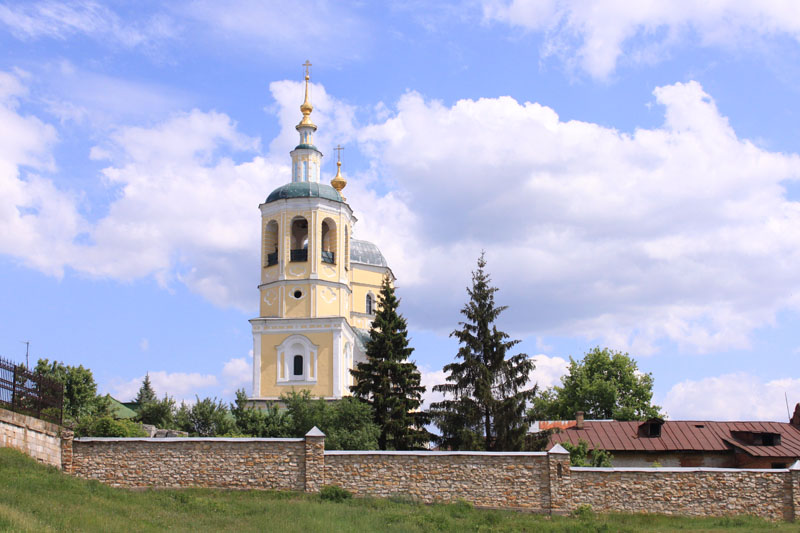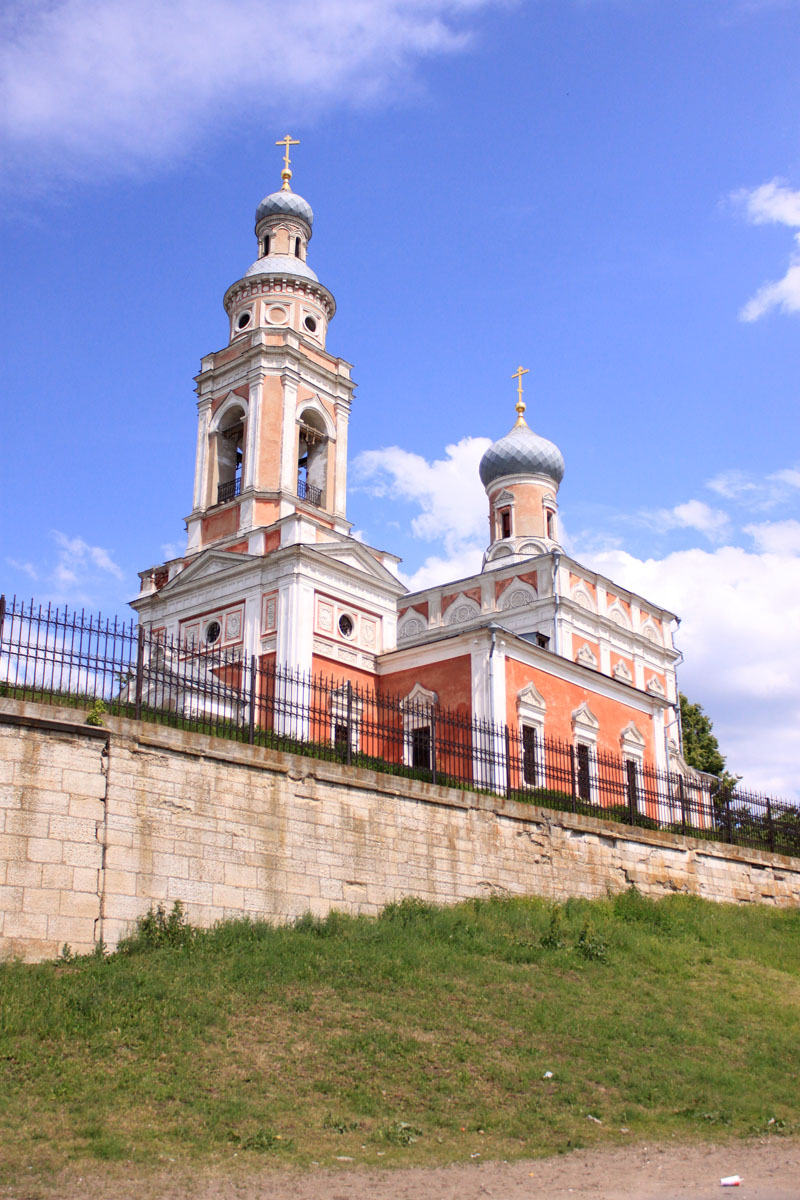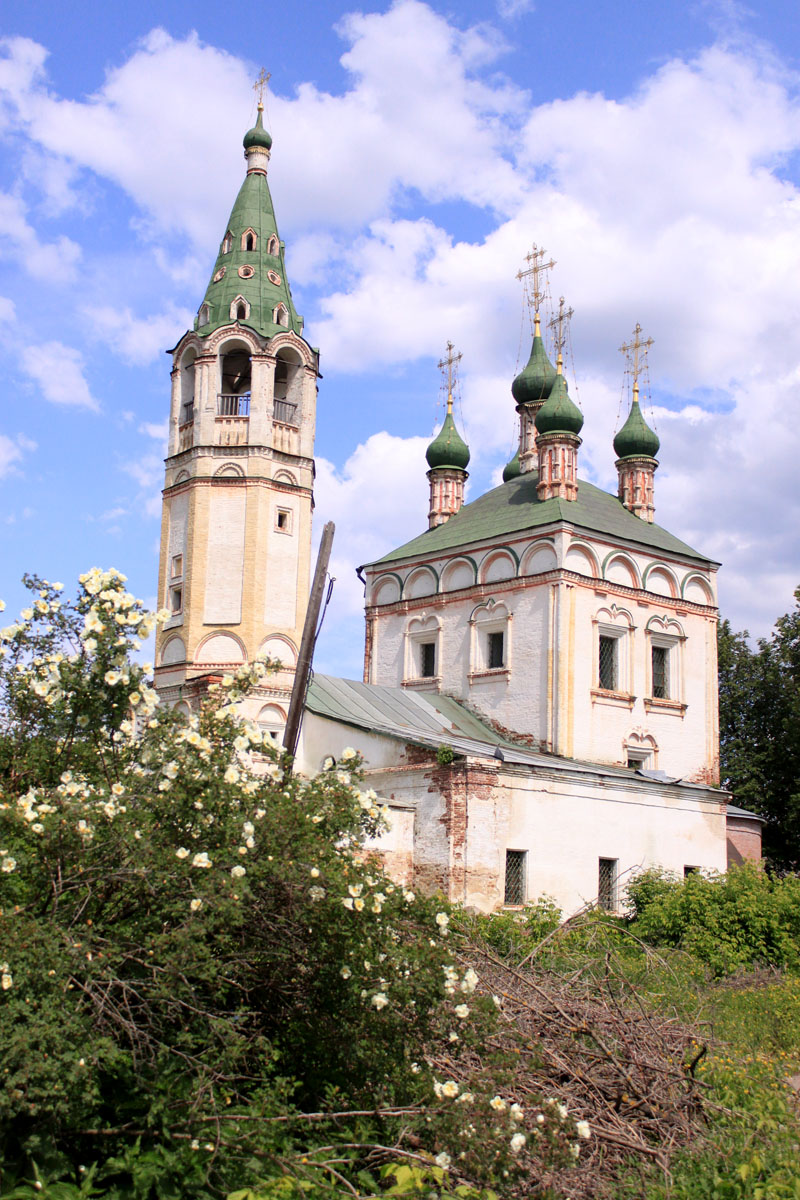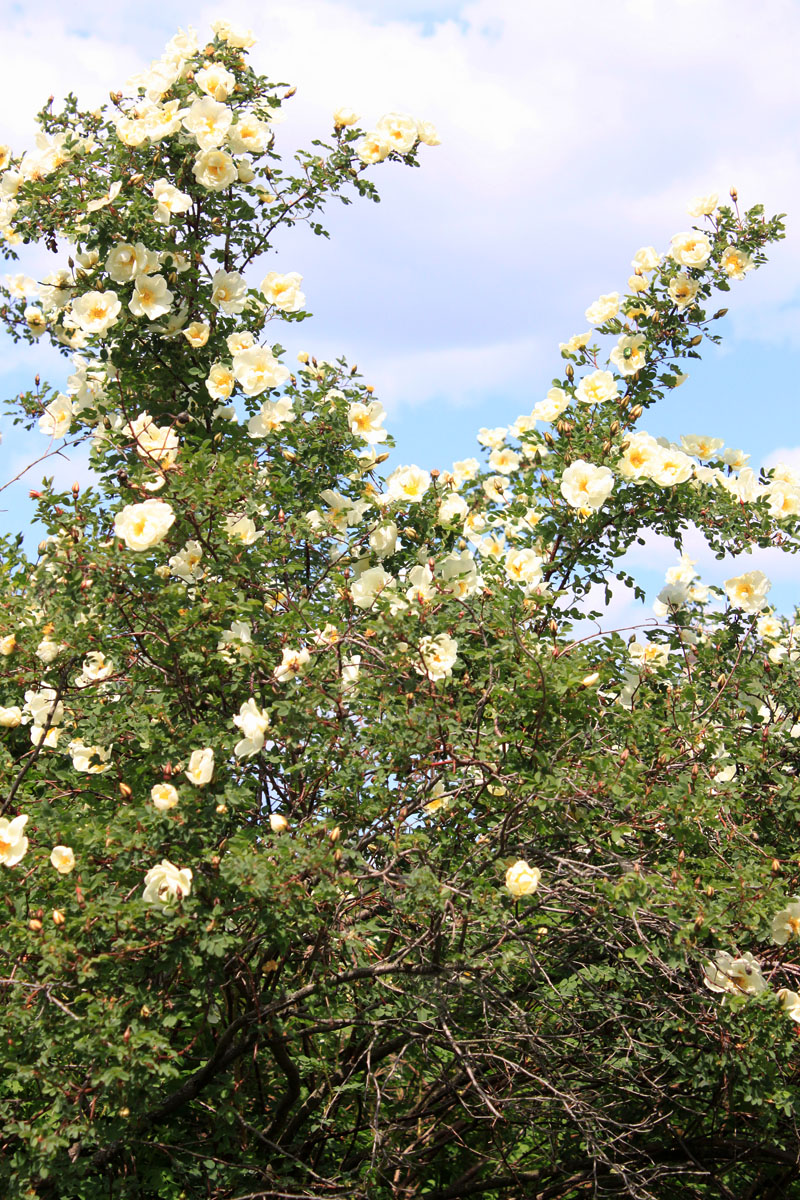 Comments