April 2010.
Russian Art Week 2010. Moscow
The exhibition "Russian Artweek held from 19 to 25 April.
Russian Art Week was held in the historic center of Moscow - the Moscow House of Artists at ul. Kuznetsky Most, 11.
The exhibition is a unique international projects of individual authors the general public and professional audiences. The project cooperates with foreign organizations and participates in several international programs and exhibitions.
Among the main partners - the Ukrainian Art Week, Art Week Belarus, Kazakhstan Art Week, the St. Petersburg Week Isskusstv, Slovak Art Week, Art Week Lithuanian, Polish Art Week, Art Festival in Madrid.
During the competition week passed numerous master classes, lectures, meetings
In the international competition of painting were presented five paintings of Stanislav Voronov.

The work of Stanislav Voronov "French Courtyard" has the maximum number of prizes. First place in category "Realist paintings," which was presented in the competition, as well as the Grand Prix of this representative of the international festival.

In addition, the presented works by the artist won the competition Audience virtual art gallery art-salon.ru. I would also like to note a great prize, but also provided discounted rewards from a specialized store for artists ART PALETTE.
Thanks to the organizers, judges, and all visitors to the forum for the appreciation of the artist.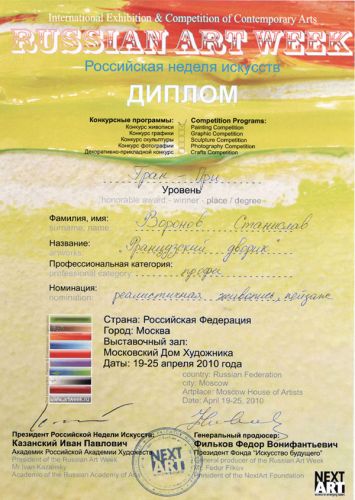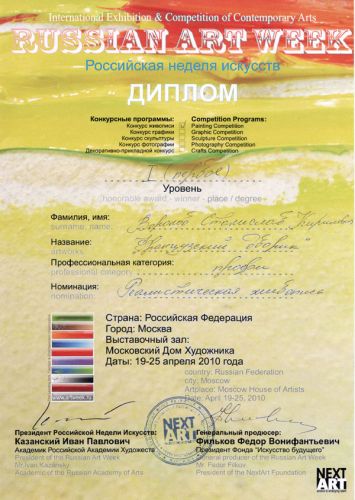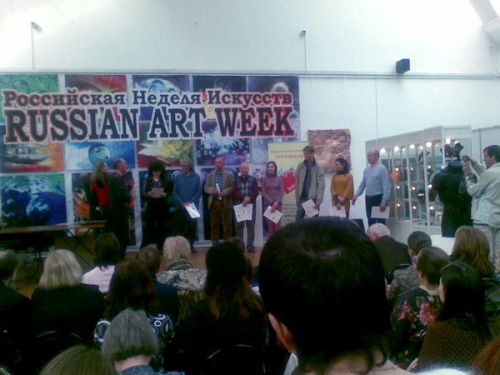 Представленные на выставке картины: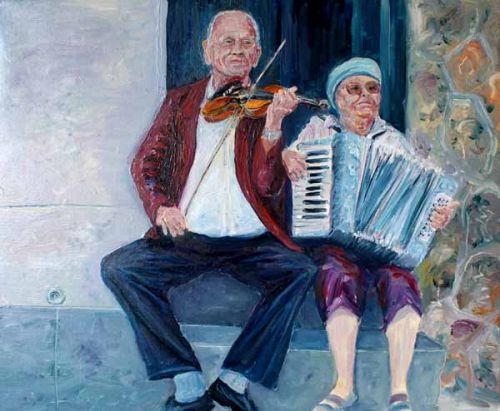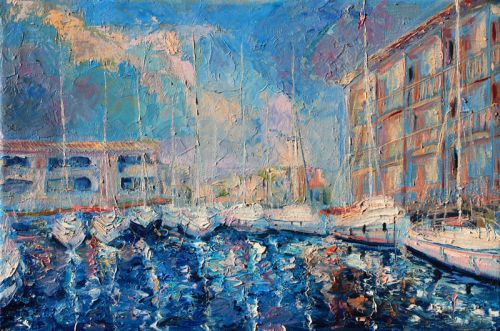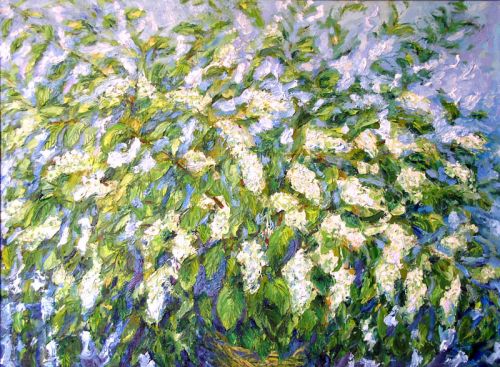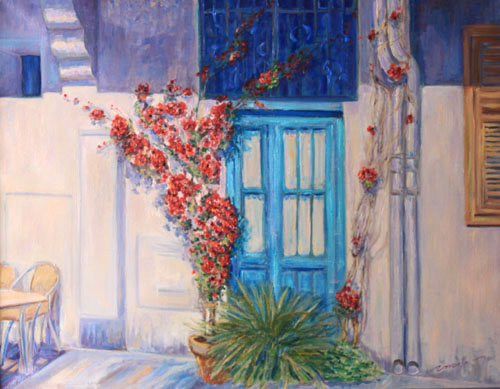 Comments