February 2010.
Art exhibition "ArtKazan 2010" Kazan
Art gallery of painting Stanislav Voronov submitted its booth at "ArtKazan 2010 ".
In February, the Kazan Exhibition Center "Kazan Fair" was the second specialized exhibition-sale of the Art Gallery. Kazan 2010.In project involved 295 participants from 35 cities of Russia, Belarus, Kyrgyzstan, Uzbekistan and Turkey. Among them - contemporary artists, photographers, sculptors, gallery owners, art groups, master of arts and crafts and other representatives of the art community. The project "Art Gallery. Kazan, 2010 "brought together virtually all areas of art - decorative, contemporary, unconventional, avant-garde and folk art.

The work of Stanislav Voronov was awarded a diploma "For vivid individuality of works of art"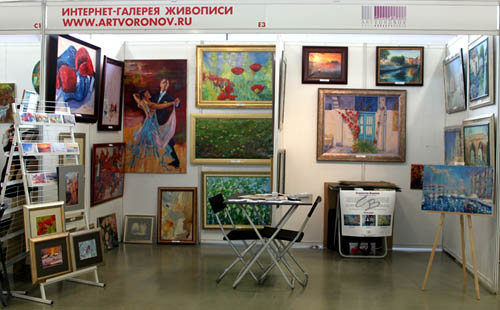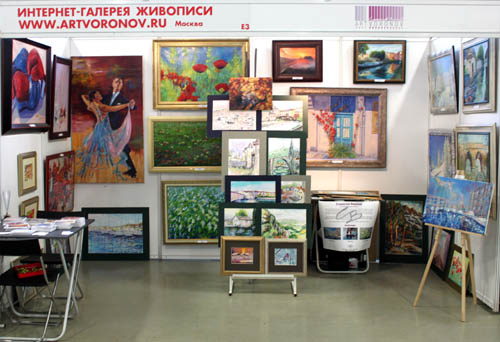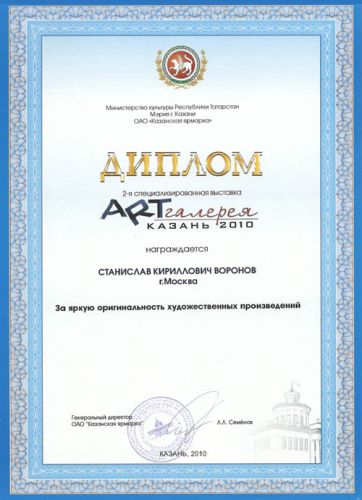 Comments